OH the favorite
December 2, 2012
You know it's not fair right?
You to be mothers favorite.
Oh blessed Natasha,
You're so utterly perfect aren't you?
You are so beautiful and smart.
When in reality you greed makes you disgusting.
While we were struggling you didn't lend us a dime,
When you have plenty to spare.
You abandoned us.
Abandoned me.
You come back 9 years later,
Yelling at me?
Who are you to say anything about my life?
You don't know the first thing about me.
You might be oh so beautiful,
But your heart is ugly.
You might be in the army,
That doesn't mean you're a hero.
You might be blood,
But that doesn't mean we are sisters.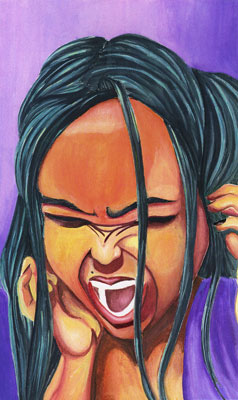 © Kriztille J., Briarwood, NY