Drowning
November 13, 2012
The child drifts through school,
head down, shoulders hunched,
Praying to go unnoticed,
Drifting lost at sea.

But the sharks find him.
Find him and attack,
lunging, ripping, tearing.
He screams for help,
but the lifeguards
don't
notice.

So he goes down,
sinking in the dark water,
drowning in the deep.
And the sharks
swim
away.
Laughing.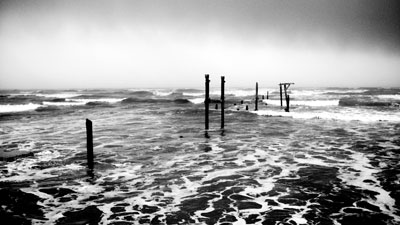 © Harrison L., Ruston, LA