Let Me In
MAG
November 13, 2012
Oh, wolf-boy
where do the yew berries grow?
You know the woods like I know your face;
the tan expanse of your forehead and
pine-bark of your eyes
are there when I close my eyes at night,
and there
in the morning.
I saw you once in a dream;
long ago and far away, with your pipe
music in my ears
and the smell of your hair tickling
my tongue in the woods. Where is
your mother,
wolf-boy?
Where do your yew berries grow, that
soothe the need for death?
Oh, wolf-boy, child of the dirt and the air,
I found you in the morning;
you told me my hair burned like the sun
in the evening.
Do you remember me from your dreams? You growled with recognition, your
lips pulled apart,
your teeth like fangs. I told you I saw you
in a dream.
But did you think less of me then?
Did you wish for burning hair?
Your yew berries burn my throat
at night.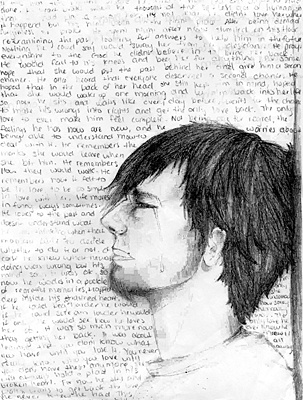 © Annie M., Columbiana, OH