Volleyball
November 13, 2012
Volleyball, the sport girls love to play
Anytime, anywhere, night or day.

Bump, set, serve,
When the ball comes at you, you better have the nerve,
To pass it to your setter and get to the line,
Then call it out, that set's mine!

Two steps, then up, and off the set,
Spike that ball right over the net.

If you can't get the spike, try a downball,
After it, to the ground, the girls will fall.

If the other team spikes, get up and block,
Make sure your team wins and beat the clock.

Be ready and go after the ball
But make sure you don't hit it towards the wall.

Hit it up and high to the setter,
Practicing will make you better.

If the serve's short, get to it, run,
But most importantly, during a game, have fun.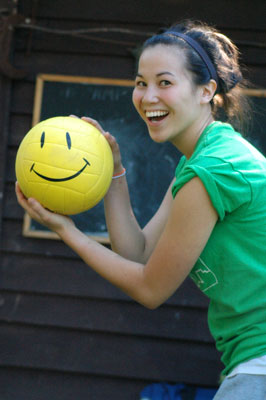 © Masaleen O., Palatine, IL