The Very Existence of Time
October 28, 2012
Something we cherish
We count it in intervals
Of 60
Seconds
Minutes
Milliseconds
And so on.

Do we really know
The meaning of time
To count the very thread
Of our being and lives.
It unwinds forever,
Starting at the beginning
Where no one has been
At a time where nothing
Existed.

Can 10 years really be so long
Compared to the existence of the universe
So big and expanding
Where we only know so much
But is never enough.

What if time never really started,
Could it really stop?
If earth does not exist,
Does time still?

If we do not count it
Acknowledge it
Study it
Does it exist?

Only in the minds of those who truly understand
Are questions not only statements
But answers too,
Time is nothing
Compared to everything
Is anything what you really think it is?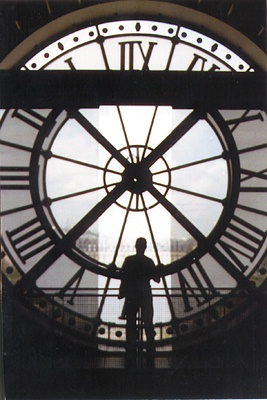 © Kelly G., Norwell, MA