Now Showing
MAG
October 7, 2012
And here it comes again,
that old-time movie sadness.
Silence and the clatter of a film reel
throw you into a consciousness
that the monochrome screen
robbed you of during the second feature.
Even a mouthful of room-temperature popcorn
with a buttery oil from a seed from
an island you have never been to
can mask the loneliness on your face when
you spot the couple two rows ahead of you,
their faces colliding under the glow of the
the credits, like they stayed to see who was
in charge of casting.
Then you realize that you are the theater
people go to when they want to remember
how things used to be, and
how much they're missed
when
they
leave.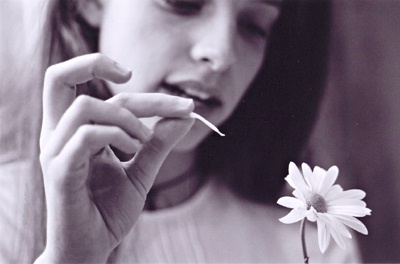 © Emily B., Houston, TX