CHOCOLATE
October 1, 2012
A sweet delicacy
Designed with great accuracy,
It's efficacy to give ecstasy
Is filled in every inch of its intricacy.
Its deep brown hue,
Makes us go through a feeling that's new.
The feeling that meets us very few.
It lights up a grey life with a smile,
Brings about exuberance for awhile.
You wish for it to never cease,
So that it may forever appease
Your palate, your senses.
You spot it, you pounce for it,
After all, what is food in its comparison?
Just a lump of nutrients, that too insipid.
You blend in with its intense nature,
You get lost in its depth.
So strong is its attraction,
So full is the satisfaction,
It gives,
One lives.
I write this down as I wait,
For it to arrive: my irresistible chocolate!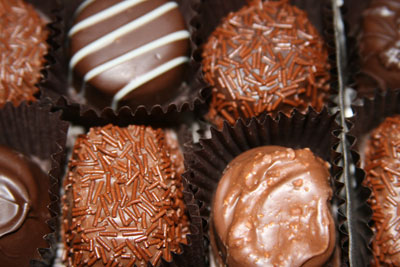 © Hannah O., La Jolla, CA