Music
September 30, 2012
How can music do it?
How does it instantly strike that cavern within us,
The one which cradles our emotions,
Our memories,
And free them with a few simple notes?

Soft, gentle chords coax recollections;
Those which our subconscious attaches
To the individual feelings that
Music carries through us.

Thudding, pounding notes
Wrench us to reality;
A hard, merciless reminder
Of emotions run wild.

An organ's song reverberates,
Filling the emptiness of a silent church.
It reminds us all of those moved on,
And echoes throughout the shell-shocked souls
Of those still living.

A guitar's gentle, resonating sound
Either soothes the tarnished conscience,
Or heavies the weight of our guilt.
It reminds us all
Of past triumphs
And future falls.

A drum's beat is erratic,
But steady in its pounding.
It causes us to search for solace;
A familiar rhythm
Among the haphazard hammering.

Whether music is a blessing,
Or an invocation,
Or a curse under disguise,
Depends on how we choose to listen to it.
Who we are,
And what we've done
Causes music to bear forth our very souls.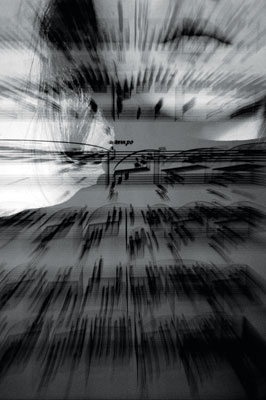 © Sarah M., Blairsville, PA