broken
September 30, 2012
For every fallen soldier,
A flower should bloom,
For every shot fired,
A child should smile,
And for every taken breath,
Another should be given.

Over here we don't know
The pain and the suffering,
All we can do is imagine.
But over there
They come home with scars unseen
And minds unraveled.

To fight is to sacrifice
Some part of yourself
And to protect is to love
To know by giving protection
You receive it yourself.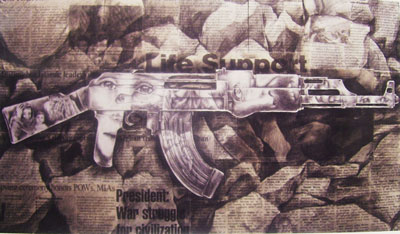 © Claire V., Lubbock, TX