Where I'm From
September 25, 2012
I am from towering buildings on ancient ocean cliffs.
I am from black coffee.
(Spilt on the back porch
Seeping into the rugc.)
I am from bitter new berries that stain mouths
And the hidden dark chocolate whose golden wrappers still lay beneath my bed.

I am from Mary and Joseph
(The people, not saints);
From coarse hair and soft fur.
I am from rose and vanilla perfume,
Shrill laughter and silent screams.
I am from the burnt toast that turns into chinese takeout,
And the burning candles that hide the smell.

I am from Grandma's apple pie and Grandpa's pine trees.
Mint gum and cherry polish.
From gold and copper
And galloping hooves.
Unanswered questions spoken to unrecognizable voices,
And laughter that sounds like bells.
I am from clay buildings cracked with age,
A single withered apple tree.

I am from the know-it-alls and the ones that fall
From the highest expectations and the smallest achievements.

I am from a big brick house that feels like home
And the woods that I've claimed as my own.

I am from a small town and a big family,
My memories growing bigger each day.
I am from these moments
The present, past, and future,
History in the making.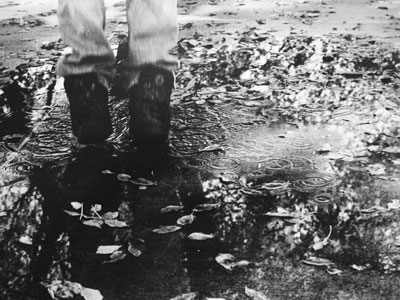 © Laura M., Eagan, MN