Subzero Tranquilizers
September 12, 2012
The motion sickness of standing up
The silent snoring of a knocked out sailor
The feeling of breathing under water
The vibrant colors that chock your snares
The violent thoughts that swirl from the world and drain into your mind.

One leaky pipe
Makes a puddle after time
Like every protester
Helps make a movement.

You just can't take it anymore
You hear the pounding that rotates your heart
You feel the voices that speak to more than just your soul
You know the cutting of tendons like the splitting of strings
You create the image that you are translucent as ever
You borrow the thought of metamorphosis from its owner.

Changing and moving to create something new
Something fixed out of something broken
Like cheating lies
And stolen fates.

Question the existence
Question the answers
Question the people
Question the holders
Question the takers
Question the preachers and teachers
Question the learners
Question life
Question faith.

Once a loyal servant
Turns their back
From dark to light
Hell in itself combusts into nothing.

Answer the equations
Answer the conundrums
Answer the thoughts
Answer the calls
Answer the wind
Answer the sorrows
Answer the tear drops
Answer the broken mountain
Answer the live desert
Answer the broken forest.

But never answer the questions
Question everything surrounding you except the very ions of yourself
Fix absolutely nothing
Break absolutely everything
Until all is gone
Plain and fake
Only then can you release
Everything within.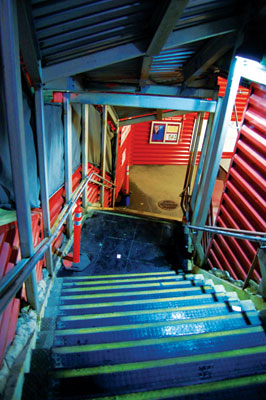 © Karen C., Holbrook, MA