Warmth
September 3, 2012
Warmth is a misunderstood
Word used by many
Of today's youth to
Describe heat.
Heat is not warmth.
Warmth is that feeling
Of drinking hot coco
And feeling pleasure outstretch
It's fingertips and reach
Into the very ends of who you are.
Warmth is that feeling
You get in your heart when
That one special person
Looks at you and
Traces the curve of your
Lips and the wonder
Of your eyes.
Warmth is when you truly believe
That they aren't looking at you.
They're looking past you
Into the depth of your soul.
They're searching every deep
Dark secret you've ever
Had and are already accepting it.
Warmth is looking back
At a past summer
And realizing it was the very best
Summer that you could
Have ever possibly imagined.
Warmth is when you share an inside
Joke and no one laughs
Except you and your
Best friend and you reach
That magical point in laughter
Where you can neither
Breathe nor stand straight up.
Warmth is understanding,
Loving,
Caring.
Warmth is happiness,
And sadness
Mixed together into
One huge cooking pot
That we all know as life.
That is what warmth is.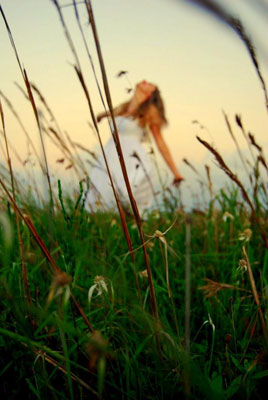 © Richard F., League City, TX