Death
July 30, 2012
Death is here.
Playing on your fear.
You don't know when,
You don't know how,
But you know He's coming.

Hoofs are heard,
Cry of a blackbird,
Hes on His was,
To make you pay.
On your soul He will feed.

He is here,
Smells your pathetic fear,
Hide, hide you little creature,
But none escape His grasp.

Standing before you,
Scythe to the sky,
You spot his sneer.

Immobilized,
Tear filled eyes.
Your time has come,
Death descends from above.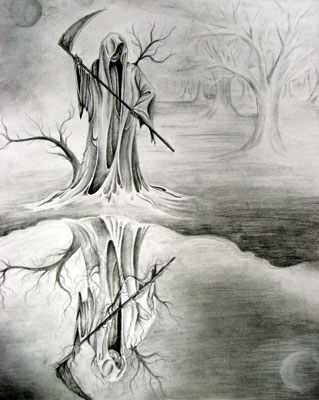 © Lacey T., Wasilla, AK