Slip into Spring
July 4, 2012
A beautiful season is on it's way,
It is spring,
And I can not wait.
It's the time when things are born,
And the dead comes alive,
That is why it's one of my favorite seasons.

While daffodils reach for the sky,
And butterflies spread their wings for the first time,
Tender berry bushes and fragile honeysuckles,
Flourish all throughout the woods,
Just begging to fill your mouth with sweetness.

Screams and laughter emerge from the creek,
As some wade around in the cool trickling water,
Others who are brave enough,
Jump into the deep end from the sturdy rope swing.
But all the same,
Everyone has fun.

The rough bark tickles my fingers,
When I scale up the large maple tree.
Once I am higher than the sky do I stop
The thin branches hug me in welcome,
With their fingertips being ruby red in mid-bloom,
While they wave back and forth in the gentle breeze.

Wonderful songs fill the air,
When the birds sing with glorious sounds.
The blue-jay's bold and playful twittering,
The finches ignorant chirping,
And the occasional booming caw,
From the raven deep in the woods.

Once out of my tree I took a deep breath and sighed,
Absorbing the strong aroma that surrounds me,
All emitting from the many flowers around.
Laying down on the soft grass I allowed their bright colors to encircle my body,
And the warm sunlight to rest on my face,
The wind, almost peacefully, causes them to dance.

That is why I love this season.
It brings hope, peace and happiness.
It proves something beautiful can grow from nothing.
You can learn so much if you just stop to notice it.
Forget about your stresses and enjoy life for once.
Slip into spring.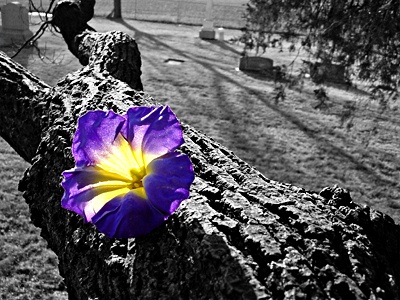 © Greg K., New Lenox, IL