Tables Turned
June 13, 2012
Listening, it's something I've learned to be good at,
Something you have required me to do.
I listened silently as you told me all about him,
Told me he was your world.
I watched you push us into the mud,
Like we didn't even matter.
Then with a slap, you sent us flying through the night sky
And you packed your bags without a second thought for anyone but him.
When the tables had finally turned, you searched for our approval
For you assumed it would be there,
But we had stayed silent for much too long.
We had to tell you the truth,
That your abuse hurt, much more than we had let on.
We carried your choices like knives in our backs.
Liars. That's what you called us,
Said our negative attitudes destroyed everything,
Said we didn't even try to understand.
And that hurt, more than I can express in words,
That you believed we set out to hurt you,
When in reality it was your actions that resulted in our words.
Now that the tables have turned again,
We can provide no approval, no shield, not this time.
Risking ourselves for you would be a mistake,
One that could kill what little we still have.
All you want is to flip the table over,
Throw it off a cliff,
And be done with it all,
To forget this all happened,
To pretend that everything is secretly ok,
But it isn't now, and it won't be tomorrow,
When we pick up the pieces without you,
And try to compose ourselves and repair the damage.
This isn't over, never over, never done.
One day you will come crawling back and some might not be there.
We might not want to hear your excuses, but we will listen anyway
Because you are our sister,
And even when it kills us inside, we can't help but love you.
Why can't you just hear us now?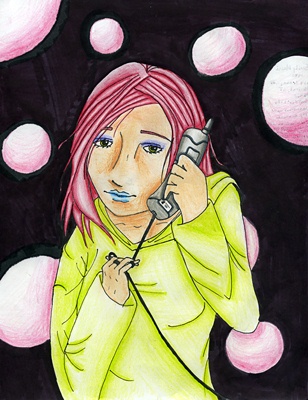 © Emily M., Milford, CT