Rainbow
June 13, 2012
It was an exhausting day,
And I was on my way,
back from school,
in the afternoon .

Suddenly , it started raining heavily.
I hurried up and stood under a tree.
After some time , when the rain stopped,
Up in the sky when I looked,

There was a rainbow,
This was the best one I ever saw.
So colourful,
So beautiful,
I locked the picture in my heart ,
And kept moving forward.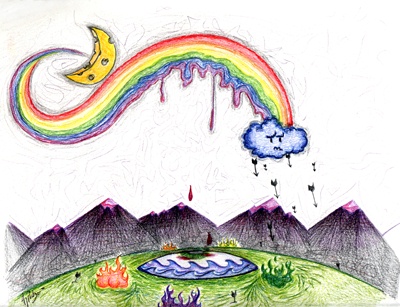 © Alexa P., Ridgeway, PA