Paradise
June 21, 2012
Fields of green,
And skies of blue.
Here with you,
This is paradise.
All awash,
With the colors of love.
Birds chirp,
And the flowers bloom.
Here with you,
In paradise.
The sun lends us its warmth,
Though we have no need of it.
For our love is a warmth of its own.
Here, the water is blue,
And the trees gently sway.
Or so you say.
But I notice not,
For i focus only on you,
My paradise.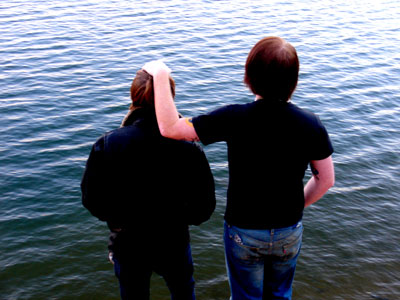 © Michelle B., Blairsville, GA