Rejection
June 10, 2012
I see through the words,
And the actions.
I know them all too well.
I've heard them all before,
And will hear them all again.
But in the end,
You're just another mistake.
Just another,
Slap in the face.
Hello, reality.
Goodbye, cloud nine.
I free fall through the skies of love,
And land flat on my face.
I lie there,
Until I slowly,
So slowly,
Pick myself up.
You are behind me.
And the world is ahead.
Hello, world.
Goodbye, mistake.
It does not matter how many times I fall,
But how many times I rise.
I hold on to hope.
And I know,
All will be well.
All is not over.
Hope is not lost.
There is goodness still.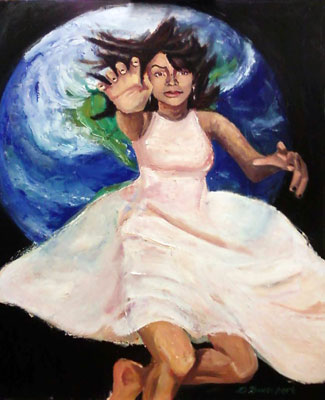 © Dominique D., Ozone Park, NY