Nightmare
May 25, 2012
You walked right out that door, you packed up my belief in your suitcase,
Carried it to the curb, called a taxi, and left.
Or at least you should have.
Instead, you left nurturing my trust and faith in you like a stepped on flower, watering it with lies.
You promised I would see you soon, that everything was ok,
Because everything's always ok,
But the courts disagree, not for another six years they say,
If you follow the rules, which I know you won't.
We're just collateral damage to you, lost in your war,
And we're not worth saving.
It's not like we're alcohol or anything, we're just your kids,
So we aren't worth anything.
But I dare you to look into the eyes of my eight year old brother and tell him that.
Tell him that you love him and you'll see him soon.
He'll believe you. And you know it.
He hasn't been in the world long enough to learn what you are.
When you left him, he cried for days.
And I knew that each tear was another year that I couldn't speak to you.
Not that I'd want to.
You've become my biggest fear, a monster in my closet.
Your face is Frankenstein, your smile Dracula.
Sometimes I wonder,
If you were just a nightmare.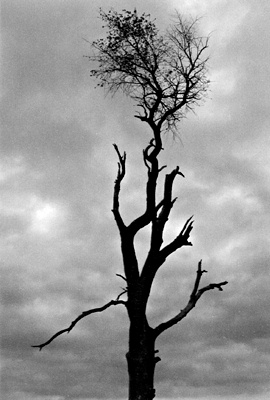 © Cassie H., Carmi, IL