Pure Beauty
May 17, 2012
The petals of a rose,
soft as silk.
Soaking in everyh bit of warmth from the sun.
It's beauty,
symbolizing pure love.
It's thorns meaning to be hurtless.
A dove.
Showing and bringing tranquility to everywhere it flies.
Day after day,
the petals of the flower,
die slowly and fall ever-so-perfectly to the ground.
Where they shall stay.
The breeze picks up and off their carried,
to soon be dried and crinkled on someone's front stoop.
The dove.
It doesn't fly so silently anymore.
Instead, it's halfly starved,
for winter came,
and it had no food, for food was scarce.
Finally it found crumbs on the street,
'till a car came along.
The dove no longer showed peace.
Beauty, love and peace don't last forever.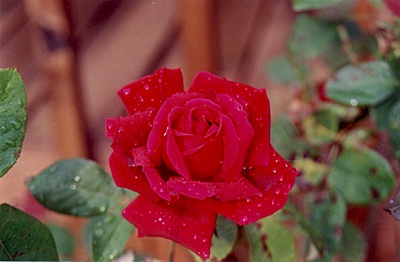 © Jami U., W. Hempstead, NY