Hiding
May 14, 2012
Parents hushed yet angry voices heard through the walls,
Pick up your book in the dark.
Brothers teasing you,
Curl up smaller in the chair,
Focusing on the words in the page in front of you
Instead of their nasty words.

Grow older.
Problems worsen.
Get bullied at school,
Go home to the solace of the pages.
No longer with the tormentors,
Escaping to the world of fiction.

That one fateful day.
"Something happened to your dad"
"My husband is dead!"
Your mother's shrieking burned into your memory,
Only erased when you sit down with another book.
It's almost an addiction.

Grow older.
Stop reading, no time.
Pain so bad (when you actually notice it) that the old way of coping doesn't work.
Resort to a way of coping that worked so well in your books.
Stop eating.
Start bleeding.

Grow older.
Learn from the mistakes.
Still carry scars.
Begin writing it down.
"This makes a great story"
Cut the page instead of skin.
Black marks on paper.
Red on skin.

Not done growing.
Still learning.
Feel pain,
Read a word.
Focus on Real instead of Imagined.
Books get dusty.
Pen is unused.
Yet still writing your own story.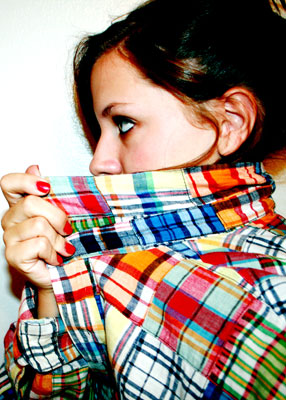 © Brooke C., Cut Off, LA