A Poem Called Summer
May 16, 2012
It is my thought on Saturday,
And at 12 pm on Friday,
Especially at 6 am on Monday,
And until I creep up from my bed
At 5 am
It will consume all thoughts in my head.
The closer it gets;
The more I feel the beach gnawing at my feet.
The more I smell the chlorine of a crystal blue icy pool.
The more I see the warm stars clear in the deep black sky.
The more I taste burnt marshmallows, sad attempts at roasting.
And the more dull the gray school desk looks,
The longer the tiring days seem to get,
The smell of looking to break free,
And sweat,
Takes over all other scents.

But soon enough it will be here,
And then we're free to roam;
To chase down singing ice-cream men,
To adventure together to places we've never been,
To wreak such havoc as a tremendous teenage terror team,
To rediscover, redefine ourselves as human beings,
To climb toward the ones we love,
To fend for ourselves.
No textbook,
No teacher,
No homework,
No notes,
Can give me the knowledge
A single summer night can.
We just want to be free.
The one and only
Summer
Can do this for me.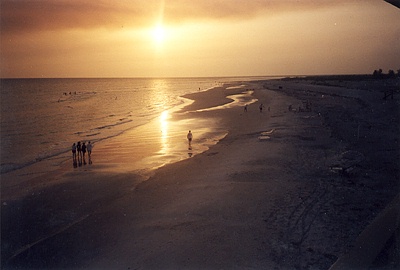 © Sara C., New Port Richey, FL