Casting
May 14, 2012
Even a dark stage
Can hold a bit of light.
The light being the star of the show.
The stage being the canvas to which she can paint her show on.
People often envy this light,
Calling them mean names and denying them
The right to belong to something.
In the beginning, I wanted to belong.
To be a part of something bigger than myself.
I earned the lead role against my pleading.
I was denied of my rights.
Now I am being asked,
"How did you get the lead?"
They say I'm not allowed to be the star,
Not allowed to follow my dreams that began when I got to this stage.
I keep a smile on my face,
Pushing forward to my new dreams.
The canvas is mine to paint.
I'll show them I deserve this role I was cast,
Both in life and on my beloved stage.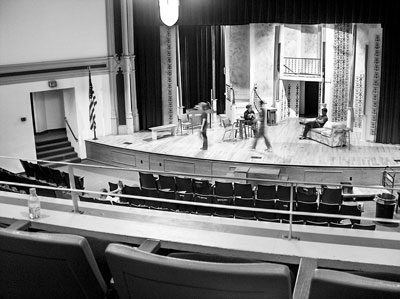 © Sean C., Princeton, IL