Road of Entity
May 13, 2012
Walking along a broken road of entity.
Turns with which no visible end
Exists, with any possible destination.
Facing towards the bring shining star
Blindly taking turns, knowing not of their demise.

Further and further down the broken
Undiscovered road, yet never alone.
Angels above, shadows below,
And hopes of a friend
Picked up at the turn on the road.

A beautiful road, neither a crack nor crevice.
With beautiful greens and luscious fruits,
Not even a dark cloud, in no human sight.
Clearly this road may only be
That of which goes only one way.

Walking on for weeks and miles,
While dreaming of an utopian end.
Visibility begins to fade
Greens begin to droop and dry,
Noticing ,with every step, more and more cracks along the way.

Wearying now with every vast stride,
And dreams even start, to decolorize.
The road turns dry and cracked.
While this chosen road remains stormless,
Whereas a perfect journey always brings some rain.

Stopping for a second but not quite as long,
Noticing a barren field with hardly a road,
Not a drop of water or sign of life.
When that shortened second had ended,
Turned around, started walking back again.

It's always a longer journey back
To the road of entity, leading me on.
Mistake after mistake, and turn after turn,
This quest of mine will end someday,
Come heavenly ground or the Heavens themselves.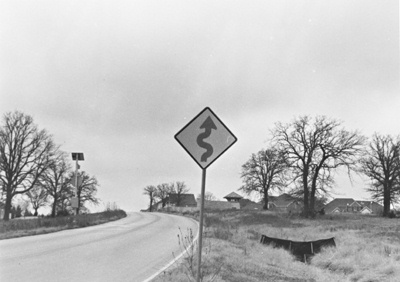 © Jill P., Highland Village, TX