3 Words; 8 Letters; iloveyou
April 15, 2012
I've never felt so much feeling in my mind.
Everything is so crammed.
It makes me not know what to think.
It makes tears spill down my face.
Watching you walk away from me,
knowing I can't have you.
Knowing,
I basically never will.
Makes me want you even more.
Some nights, I'll randomly wake up and cry.
Sometimes when I sleep,
I feel permanently bruised.
I feel I N D E N T E D by you.
I feel as if you belong to be a part of me.
Half the words you've said to me,
no guy has never even THOUGHT of saying to me.
You seem so INNOCENT.
This seems so SIMPLE.
Tonight,
staring into your beautiful eyes,
made me think a lot.
It made me cloud up with confusion,
it made me realize,
every simple outline on your face.
Made me realize,
everything beautiful.
No matter how bad the story behind you is,
it will never make you ugly.
The truth can't even make you ugly.
So just my question to you,
do you REALLY like me?
Like I like you.
I wish you could see inside my mind.
There would be a love song playing,
but it'd be playing from deep within my heart.
If you ever wanted anything from my heart,
read the words in this poem.
Read every line in this book.
You'd basically be opening my heart.
If you still turn me down after that,
I'd instantly know.
You. Don't. Deserve. Me.
Then I'd pack up my feelings,
and move on.
Move on, and on, and on.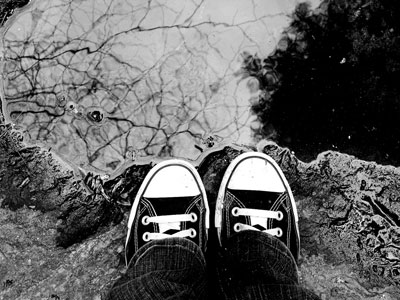 © Michelle B., Blairsville, GA