Another Kiss
April 7, 2012
Eyelids fluttering
Trying not to open wide
My arm fell asleep
But I really don't mind.
Shivers down my back
My toes are tingling
Fingers warmed
By on your skin lingering.
Body electric
With the taste of your lips
Tasting your medicine
In sweet little sips.
Lost in your world
I don't hear a sound
I don't even mind
The movie in the background
It's time to go
But I never want to stop this
All I want in the world
Is just one more kiss.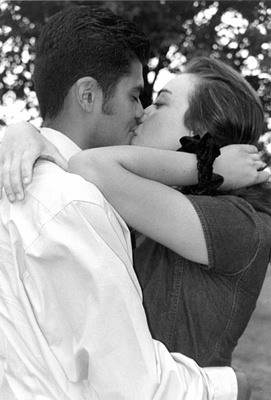 © Yaniris M., Boston, MA