I am
March 28, 2012
I am the shade of very dark blue like the blue of the night's sky.

I am a dark blue crab born in July.

Even when I was young I've wanted to go to the tropical and
swim in the warm light blue water.

My appearance is pretty and matters to me. When people call
me ugly my feelings are hurt.

I am the person who try's to make friends with everyone and it
hurts when people leave me out.

In my dreams I swim in tropical paradise waters, so lovely and
warm.

I live in a cottage by the park but I think of it as a castle.

I take polkalane and I am a Wight sash, the fabric swirled
around me like a waterfall.

I dive in the Washougal River and come up soaking wet on my
birthday.

But I am a rose floating lazily on the summer air.

As I skate down the street on my skateboard I do and Ollie and
I feel like Elissa Steamer.

I want no war, broken hearts and people dying even though
there is.

My hero is Amelia Earhart who did the impossible at the time for a woman, to fly over the ocean.

I am a pot sticker, good smelling, rich in flavor and texture.

I am the cardigan that you are wearing, so soft and stylish and
good with everything!

I am a girl born in 1999 and this is who I am and who I always will be!!!!!!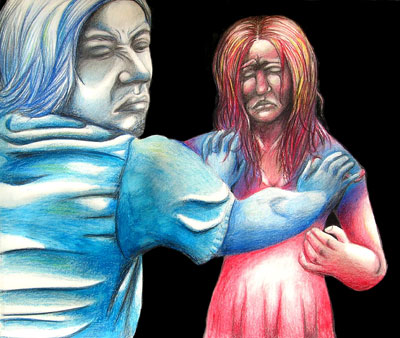 © Jessica P., Bethel Park, PA