She Sure Is Persistent
March 13, 2012
My hand begins to rise
with a mind of its own.
The words are stuck
in the back of my throat.
I swallow them, yet again,
I bring my hand down,
but she sure is persistent.
One of these days
she'll regret it.
All the hateful words,
actions,
thoughts,
will come back to haunt her.
Sure I'll get a detention,
but she will forever b detained
by the regrets
of her b***hy attitude.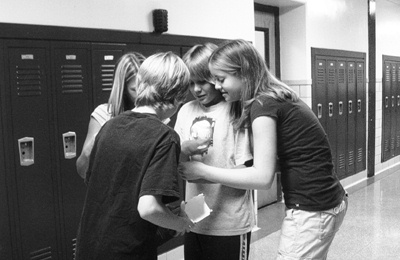 © Kathryn K., Pompton Plains, NJ