The Seasons Passing
March 23, 2012
In Winter the world is quiet,
the sun seems far away.
Earth, like a sleeping bear, patiently awaiting
the coming of the first warm day.

In Spring the air is fresh,
not yet sullied by summer's sins.
Innocent bird songs and careful breezes,
This is where life begins!

In Summer the sun burns hot and heavy,
and freedom takes its fee.
Summer love and daydreams
leave scars no eye can see.

In Fall the trees cry
brown tears drift silently.
Nature struggles between life and death,
but cold will come assuredly.

But fear not world!
The sun shall blaze again
It may be shifting and inconstant,
but time will never end.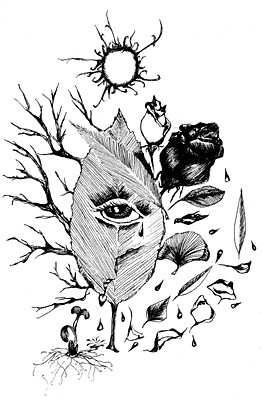 © Cara L., Cheney, WA