Violet
February 29, 2012
Suppress your innocence.
It's the only thing holding you back.
Take my consultation,
now lured into my trap.
Suffocate an you'll see indigo.
Black N' blue,
drained and bruised.
Colors of darkness,
everything is extravagant.
When you fall,
the toll was too much to handle.
Faeries slip into the sight,
frowning and beating,
in the breath of night.
Repeat the mantra,
twice.
After once...
Violet will have you sabotaged.
Left in ruin,
your shrikes will send yourself in horror.
Fear of the self.
Petals will flurry your mind with awe.
The beauty will aesthetically boil your knowledge,
to a void state.
In the black,
Violet is back.
But she's only smirking.
Only leaving the mess to fix.
Intelligence to ignorance.
You weren't prepared,
for my insidious.
Damaged, shattered,
the mirror of the violet chancellor.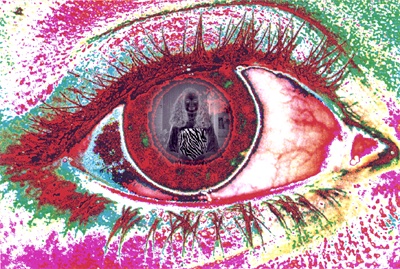 © Cassie H., Carmi, IL