The Brightside of Heartbreak
March 14, 2012
Blue skies with a kiss of pink,
Whispers "Goodnight." to the Sun.
In her eyes, the ship now sinks,
For this game of love is fun.
To you my heart is a simple toy,
To play with and break, once more.
To me it is my pride and joy,
That you took and threw out the door.
Maybe it was not meant to be,
You were a waste of time.
Now darling, can't you see?
I've caught you in your lies.
And for now… forever, I depart.
I leave with one last declaration,
I found her, the one who warms my heart.
She makes me fly, you still cry…
Talk about a sensation.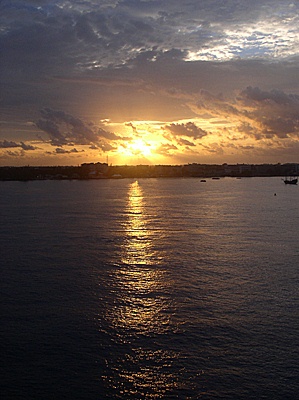 © Rebecca Y., Los Angeles, CA