R.M.S.Titanic
February 26, 2012
R.M.S.Titanic...
They called it the Ship of Dreams,
it sailed along like a tranquil reverie.
Some said it'll reach the States, some questioned it's destiny.
The dreaded night arrived at last. A powerful hand, a Demon's hand struck the sailing vessel, crushed it from the inside out, destroyed every single thing, sparing just a handful.
The mighty ship cleaved into half, plunging everything into the cold darkness of the infinite waters, plunging dreams, hopes, lives and love.
Titanic, a prisoner of fate, now lies underneath the Great Ocean, tranquil as when it first set sail, immortalizing a beautiful dream turned into a terrible nightmare...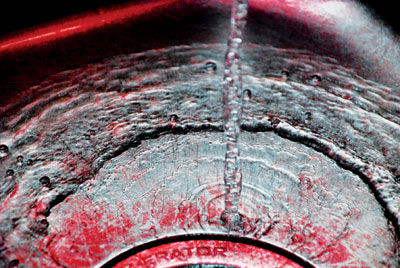 © Hannah B., Princeton, IL