Not mine
January 27, 2012
I stare at you hand resting peacefully on her hip.
I hear a giggle, I see a smile, it looks so innocent but it's oh, so vile.
Powerful emotions course through my veins; love, anger, distain.
I understand you were never mine, this I understand this fine.
But I can't forget the feeling of your fingers in my hair, pulling my face to yours.
Your lips moving softly against mine, while our two souls unite
But you're not mine and never will be.
So I say goodbye while I pray my love for you will someday resign.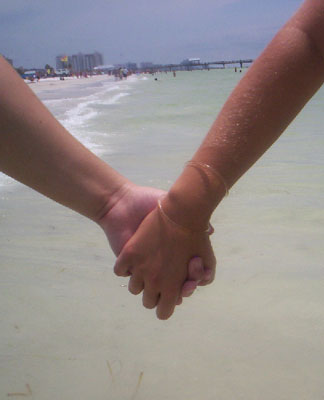 © Belinda H., Palm Harbor, FL