Hidden Thoughts
January 20, 2012
When you look into my eyes,
Do you see my terrifying fear?
Like daggers, my eyes try to pierce your soul.
They try to tear open your mind,
Try to make you submit to my self-giving might
But all the while, they throw up wards of protection
And look anywhere but your magnificent crystals.
If you could break into my force field,
You wouldn't survive, not a single minute.
The dark chilling thoughts that haunt me,
The ones that provide me with such an achieving power,
They would drain you of all humanity, all life.
Slowly they would destroy that shining joy I see in you,
That happiness I live to see in your eyes.
I keep those cement boundaries up for your sake too,
For if your last breath was from my doing,
These thoughts would claim their victory.
So I keep building walls, brick by brick
To keep my secret curses hidden
Deep behind these eyes before you
And I wonder, can you hear them?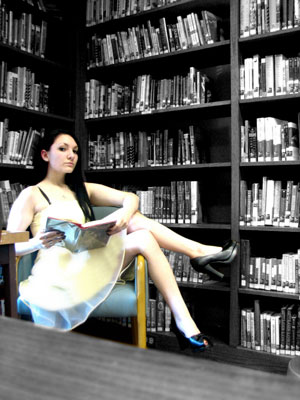 © Jessica F., Bradford, MA