Young Love
January 4, 2012
I used to get butterflies when I saw you.
I'd smile and laugh when I heard your name.
My heart would leap into my throat,
or do somersaults in my stomach.
When you'd say my name,
when we'd dance beneath the stars.
My heart would pound so loud,
the whole world could hear it,
I thought my rib cage would shatter.
* * * * * * * * * * * * * * * * * *
Sparks of sadness flickered in my mind,
When you left tears spilled down my face.
No more crying on your shoulder,
No more holding me close,
Only memories left to fade away.
Just like you faded away from me.
They say love is worth 1,000 words,
But you are worth a lifetime.
We were meant to be . . . . . . .
Forever.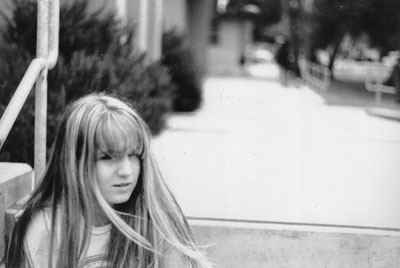 © Alyssa R., Pacific Grove, CA