Fallow
January 15, 2012
How it climbs,
The tree, above the fallow field
Where once a farmer plowed
Abundant lands.
How high
The long dead branches
Stretch to meet the sky.
It's singed trunk
Scarred white on the side
Where once a farmhouse stood.
Now a pile of ash
And timbers lay,
Scattered at the foot
Of a crumpled barn,
Half ash itself.
A bird,
A tiny swallow,
Alights on the topmost branch of the tree
Singing of what once was,
But only the wind is left to here.
The rest is gone,
Taken late one winter's night
In an accident,
A sudden burst of flame.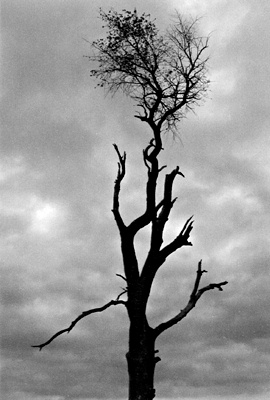 © Cassie H., Carmi, IL