Under My Skin
December 12, 2011
Sitting on the surface is a girl who wears a smile.
Her blue eyes outlined in black,
But they pour out the soul of a child.
Boy's sneakers strapped to her feet,
Skinny jeans clutching her skin,
A mouth that argues and can't be beat,
But upon her lips always sits a grin,
Despite the horrors that lay within.

Under my skin is a rebellious beast,
Only at my worst is the demon released.
A disturbing cluster of obsessive thoughts,
For a lifetime against them I've fought.
A mile long list of the diseases that wreak havoc in my mind,
A date with death would be gladly accepted,
Skipping along the pathway to hell, our hands intertwined,
But these awful thoughts are always intercepted,
By a reminder of those I would have to leave behind.

In the deepest sectors of my heart ,
You would find a weeping child.
One who's life was torn apart,
And doomed to live in exile.

Her cries are soft and gentle,
Her voice is sweet and low.
Her eyes are black as midnight,
Her heart as cold as snow.
She sings of misery in endless lullabies,
She is my wandering soul.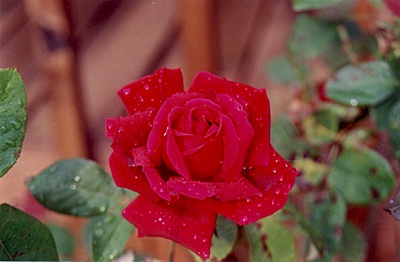 © Jami U., West Hempstead, NY