What I'm Gonna Do
December 27, 2011
If I scream, you will surely kill me
So I keep my cry in my throat.
If I cry you will make it hurt more than it already does
So I keep them welled up in my eyes.
I can't show how terrified I am of you
So I keep my eyes on the ground.
I have to keep my place, silent and obedient
So I keep my mouth shut and head bowed.
To you I am not a "nobody"
To you I am nothing, absolutely nothing
So I act the part you force me to play
And pray to god you don't plan to stay
Cuz' I'm ready to run, ready to get outta here.
I patiently wait for the perfect moment
So you won't suspect anything.
Not from your "perfect" girl!
Not from the one who silently accepts every blow!
I do as you say and control my emotions
So I can finally take my freedom when you least expect it.
No longer will I remain your slave!
I will take liberty for it is mine by right!
I AM a somebody! I AM a person!
So just after you close your eyes tonight,
I shall take my leave from here
And I swear to you my lord, my master,
I will NEVER crawl back in your arms!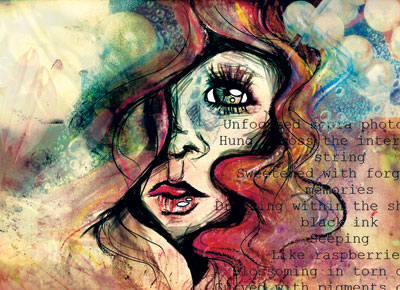 © Victor K., Las Vegas, NV