Ironic Beauty
January 11, 2012
Poet's songs enchant us all
There's a rhyme to everything.
And maybe it repeats,
In a sunset on a sandy beach.
And maybe it stands still,
In a forest pond-a gentle jewel.
And it's always some kind of pattern,
With some kind of feeble life.
And the rhythms ever growing,
In bursts of joy and blows of strife.
So push forward through it all
And scream in bitter rage
To see the ironic beauty
In these burning, shinning days.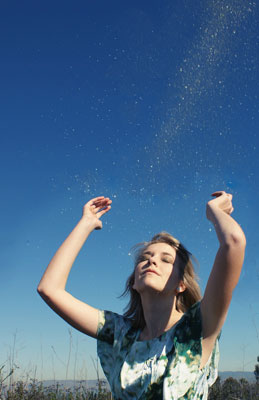 © Haley S., Long Beach, CA