Junior High Dance
January 5, 2012
Drowning in the dazzling confusion,
I am pulled onward, beckoned
By laughing friends, as music blares
And flashing figures spin around me.
They drag me through the crowd,
Dancing through the bodies;
I strain and pull away, too nervous
To follow, too excited not to.
The beat intoxicates and lights
Spin me in circles to the music.
Looming ahead, not ten feet away,
He moves, like neon seaweed
In a colorless ocean.
I try a final time to run,
To hide from his penetrating eyes.
My friends, a flurry of colorful skirts,
Tug him away from his cluster
And shove him gently into me.
Then, a mere twenty seconds later,
An awkward twenty seconds,
He removes his hands from me,
And quickly mutters thanks.
He turns away and disappears,
Swirling with his girlfriend.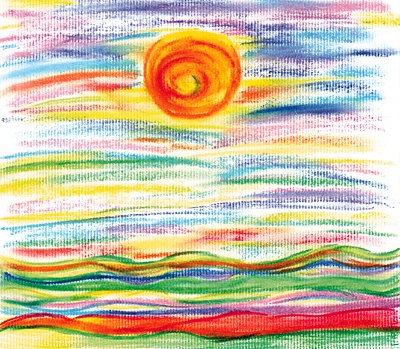 © Jennifer W., St. Albans, WV