Hiding Emotions.
January 4, 2012
Trapped inside me.
Am I supposed to be upset?
If I am, why do I laugh?
If it's supposed to be funny,
why aren't I laughing?
Invisable.
Undescribable.
I can't tell you what I mean.
I can't explain.
It's too hard to put in words.
If I'm about to cry, why do I smile?
Or If I'm really excited, why can't I sleep?
Everyone acts so normal..
When something is wrong, they tell someone.
But me, I'm different.
I build it all up inside me.
Until I try to just run away from it all.
It all follows close behind,
dragging memories too.
Ones where everyone's happy except me.
I've never had one of those:
"Laugh so hard you cant breathe"
moments,
in forever.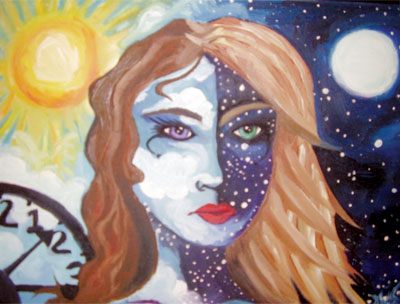 © Amanda S., Attleboro, MA