The Girl in the Red Dress
December 26, 2011
There is fire in your eyes,
and defiance is transcribed in
the wrought-iron tendrils of hair.
The blood of your dress is stained with new-found flames.

You are the one who will not watch the cartoons.
Your living eyes peer through
tear-streaked glass;
reeking of cigarettes and choices,
and separate them from your teeth.

you have no idea what you inspired.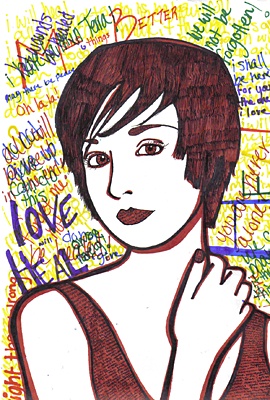 © Sara D., Aiken, SC