First Love
December 17, 2011
There was a boy named Jesus.
We had Drama together,
Sometimes we would sneak away.
To hide in the catwalks.
I remember feeling so happy and lighthearted
As we ran through the walkways
Hand-in-hand.
Sometimes he would hide
Behind a curtain.
I would lose sight of him,
And for a split second
I would be worried that I had lost him,
But then he would squeeze
My hand
And pull me along.
But
Sometimes he would let go
And run away from me,
Telling me
To
Follow
Him.
He would laugh quietly
As he disappeared
Into the darkness.
I would follow the light tinkle
Of
His
Voice.
Panic
Would set in then.
I remember
I would chase after him,
Practically tripping
Over
My
Feet,
Searching.
And then suddenly,
There he would be.
Waiting
For
Me.
He would wrap his arms around me.
Enveloping me with his aroma,
That musky scent of his.
He would kiss my nose
Cuddle the panic out of me.
He was my first love,
And my first heartbreak.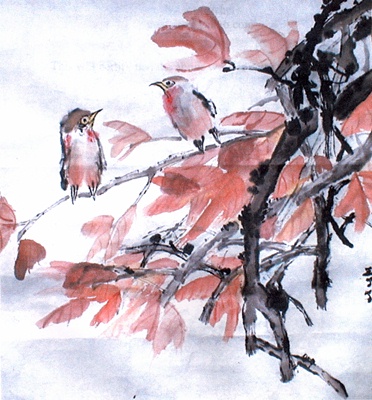 © Tina W., Fresh Meadows, NY