Unrequited
October 24, 2011
"Your smile is like a butterfly,"
He said one day to me
As we sat and looked out tranquilly
Across the wind-blown sea.
He watched me with warm brown eyes
And paused for a reply
But nothing came to mind, so I just
Broke his gaze and sighed.
There came a beat of silence
After which he tried again:
"Your smile is like a ray of sun
After a bout of rain."
His eyes watched me plaintively
My face was rigid stone,
For I could not explain my lack of words
To match his own.
Once more he tried to coax
Reluctant words out of my throat
"Your smile gives me ten times more warmth
Than any winter coat."
I looked at him
His deep brown eyes were begging me to speak
But my tongue was dry, my ears were cold
The wind sharp on my cheeks.
The bench creaked slightly as he rose
The clock striking midday
As I sat there, inundated
With words I couldn't say.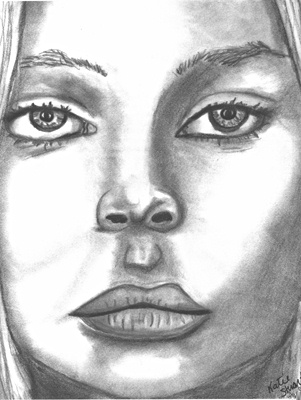 © Katie S., Naperville, CT