Crush in Sight
December 1, 2011
Desperately searching trough the halls
In a rush-hour kind of crowded.
Where are you?
Will I get to see you? I WANT to.
I look left, and right.
Then miraculously you are located!
M crush!
Oh dear, I seem to have lost my reason...
I think...
and I find one!
I'm getting closer,
finally I squeezed through thus far to just one foot away!
I could call his name?
Wait, that might embarrass him!(?)
So I reach and I'm so close!
Six Inches,
so close
Four inches,
too close,
Three
Two!
WAIT!
I pull back.
I stop dead in the middle of the hall.
He walks away.
And I watch his back as he leaves the vicinity.
He is unaware.
OBLIVIOUS.
I think I may be claustrophobic.
Blushing, I'd cry if there wasn't so many people around.
My dreams slightly crashed.
Of course crazy fantasies don't come true.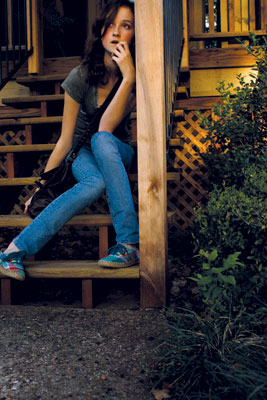 © Alissa H., Double Oak, TX