Words are Just as Deadly
November 24, 2011
Did you know that words are just as deadly as any blade?
They can move Titans across oceans like they were kiddy pools,
push kings to chaos and madness,
bring children to tears and women to piles of pity as they lay their hearts on their sleeves.
If you ever believe otherwise,
then please my non-believer,
listen for and imagine words that struck you like fire,
lightning to metal and flesh through bone;
those words are or once were deadly were they not?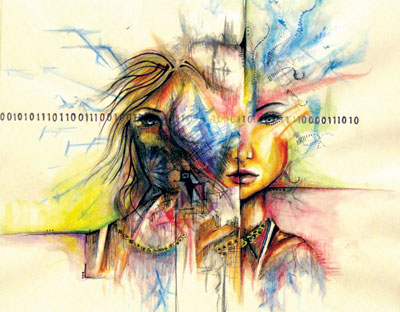 © Melissa W., Fayetteville, GA