Skin Upon Skin
November 17, 2011
Skin upon skin,
In that instant I felt the spark.
Like nitroglycerin imploding inside of me,
Making me shiver in awe.
Comfort.
In that moment I felt at peace,
Eyes closed.
The feeling of your arm gently wrapped around me,
Taking me in and holding me.
Quiet.
A sudden silence,
You make the world around me disappear.
The feeling of fitting perfectly with you,
As though this moment was meant to be.
I hope this feeling of pure ecstasy,
Wasn't just for me,
And not for you.
This proposed one sided emotion,
Consumes me.
Is it foolish of me to dream,
That it consumes you too?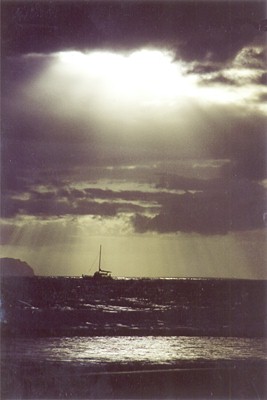 © Lily H., Kekaha, HI