Kaleidoscope Dream
November 21, 2011
You were in a dream of mine.
A dream with no talking,
Just music.
Beautiful music that we could see,
Making kaleidoscope patterns in the air.
I was reading to you, silently.
As though we were speaking with our minds.
As though we were connected by some invisible wire.
I kept pointing at the words,
As if trying to communicate some feeling
That you couldn't decipher from our inaudible language.
The music gets louder.
More erratic.
The time speeds around us,
Making me dizzy with the movement.
I see that you can't understand me.
I see your face getting fuzzy.
As though we are no longer connected,
As though you're just a figment of my imagination.
A figment that doesn't want to be mine anymore.
My kaleidoscope dream is fading around me,
Making my mind spin with images of you.
Pictures of your face,
Smiling,
Laughing,
Crying.
I see your greatest moments,
And the moments when you're weak.
I see our hands clasped together,
Intertwined with light.
But the light grows dimmer,
And I see you disappearing.
As though you were never here.
I can feel the imprint of your heart leaving mine.
I can feel the crevice you left behind.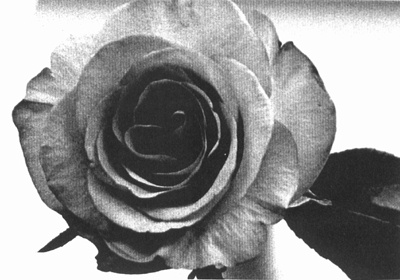 © Liza C., Seattle, WA