Do Squirrels Go to Heaven?
November 7, 2011
The squirrel that had been caught
In between the sharp teeth of my cat
Didn't deserve to die that fall afternoon,
With me towering over it, watching
Its gentle breathing as the wound appeared
More and more serious by the minute.

And finally, it stopped entirely.
I had chased that cat until it dropped the
Tiny rodent from it's powerful jaws,
Disappointed in having lost it's
Dinner to a mere human, one who
Just so happened to feed it food every day
From a small dish in the laundry room.

Taking it's tiny body I ran out into the pouring
Rain, holding it inside of a little plastic box.
I grabbed the pick ax and began to dig
Into the damp earth, soon creating
A hole deep enough for a funeral.
Wrapping the squirrel up inside of a tissue,
I christened it Ronny, and put its limp body
Into the grave that I wished hadn't been dug in
The first place.

Saying a prayer, I put the dirt back
Over the hole, and gathered sticks, rocks,
Acorns, and leaves to camouflage it well enough,
So that no predators will come by and desecrate
The grave that I had dug so thoughtfully.
Throwing the pick ax back into the shed,
I gathered the box and ran back inside,
My hair wet and my jacket dotted
With spheres of light.

Remember me, I thought to the grave.
To the tiny baby that had died that rainy afternoon in November.
Remember me, Ronny, I think.
Do they have a heaven for squirrels, too?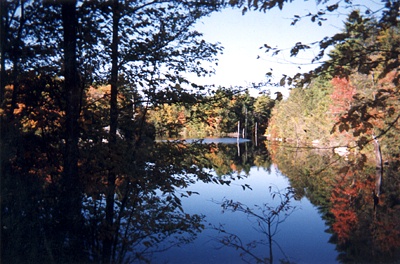 © Jacqueline W., Milton, MA