Live, Learn & Survive
November 6, 2011
And when you think its all over, it just comes back.
The pain.
The fright.
The tears.
So when they do, live and learn. Live and learn.
Then after you learned so well, survive!
Don't die.
Don't take that blade to your flesh.
Don't try to choke yourself.
Don't try to jump off the roof. Don't try to drown yourself.
Don't try to harm yourself.
Please don't!
Oh god, please don't!
Just survive for you,
your family,
your friends,
your pets or anyone out there
that admired you,
loved you or respected you.
Please!
Please!
It's all I ask!
Survive...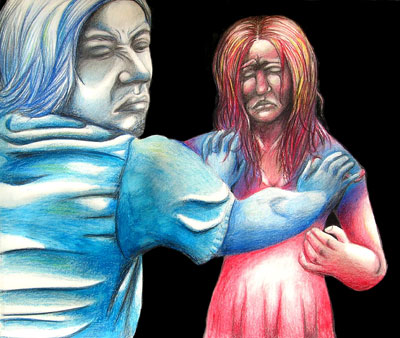 © Jessica P., Bethel Park, PA